Back To Our Services
Inspecting the Torsion Spring System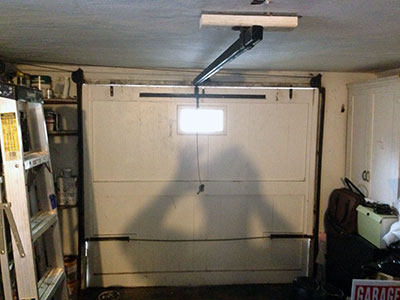 Did you know that the spring does most of the work when the door opens? It is constantly under a lot of tension and has a pretty tough job. That is why even little damage can cause a huge problem. The coils should be checked for wearing, chipping, denting and deformation. Usually, it is best if a damaged spring is replaced. The cables are under great tension too and require a careful check from top to bottom. If they are frayed or have any cuts, they should be replaced right away. If a cable breaks, the garage door can go off track and cause bending. In this case, track repair or replacement will be needed too.
Chain Drive Opener Maintenance
Most homes have this type of opener and it requires proper care to work well. It all begins with inspecting the rail, chain and trolley for damage. A rail with a bow requires timely repair. Similarly, if the trolley or chain is greatly worn or has clear signs of damage, it should be replaced. If all hardware parts are in good shape, they should be lubricated. This is an essential part of garage door maintenance. Lubricant is applied to all sections where friction occurs between the chain, trolley and rail. The choice of lubricant depends on the recommendations of the opener's manufacturer and on the weather conditions. There is one major requirement - the product must not be sticky. It should not attract dust, dirt and insects.
Back To Our Services